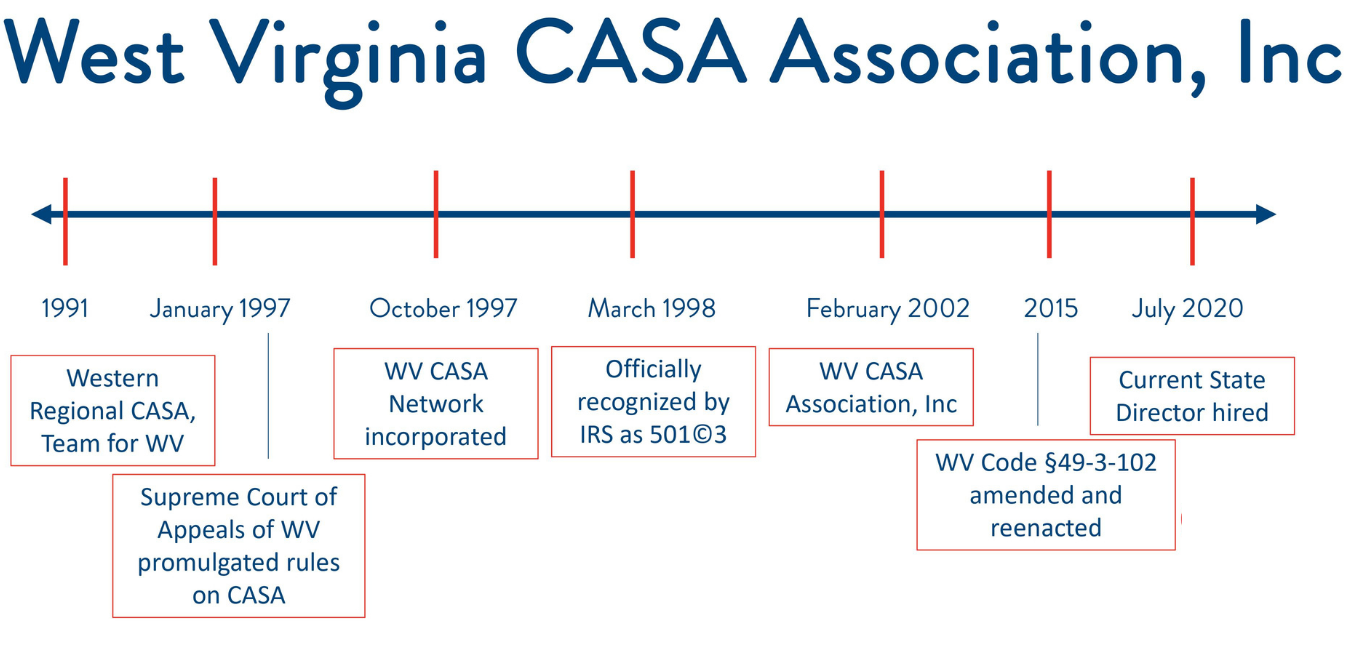 WV Code §49-3-102
Court appointed special advocate; operations
In January 1997, the West Virginia Supreme Court of Appeals effectively promulgated the rules on CASA to create a system in West Virginia. The Court's Advisory Committee on Child Abuse and Neglect recommended "the CASA system should be expanded to all 55 counties."
The "WV CASA Network" was incorporated in October of 1997 with the goal to replicate and assure the consistency and quality of the National CASA program within West Virginia. The organization was officially recognized by the IRS as a non-profit 501(c)3 in March of 1998 and later changed the official name to the WV CASA Association.
The first CASA program was founded in Huntington, WV under the umbrella organization "The Team for WV Children". Shortly thereafter, programs were established in Kanawha and Monongalia Counties and other programs have continued to come to fruition up over time. The WV CASA network now serves more than twenty counties in the state.
In 2010, 332 WV CASA volunteers contributed more than 14,200 hours advocating for the best interests of 1,500 children.
---
National CASA/GAL
---